Vinyl Flooring For Schools
Vinyl Flooring for Schools has gradually replaced wood flooring as flooring of choice in various school facilities in Singapore.
School is a bustling environment with numerous activities that goes on daily. Hence, it is wise to select the appropriate flooring for the various rooms based on the different types of activities that are conducted.
Different School Areas Require Different Types Of Flooring
Music Room
This is a room where sound from musical instruments can be disruptive to others in nearby classrooms. Hence, soundproofing the room would be very necessary. One of the areas that would require soundproofing would be the floor. Check out our range of Soundproof Vinyl Flooring.
Gym Room / Mulit-purpose Hall
These areas are places where many sport activities such as basketballs, footballs and even dances and aerobic exercises are conducted. The bouncing of balls on the floor or impact of footsteps would be a source of noise pollution for the school environment. This could be easily resolved with soundproof flooring. Additionally, as the floor of these area has high foot traffic with children running around, having a slip resistance flooring would be essential to ensure safety. Not only that, a hard wearing floor to withstand the wear and tear from the high foot traffic would be crucial too.
Vinyl Flooring For Schools – Factors To Consider When Selecting The Suitable Flooring For School Environment
Durability
Our range of Commercial Vinyl Flooring will be perfect for school environment as the thicker wear layer of the flooring is highly resistant to scratches and scuffs due to the various activities that goes on in the school.
Soundproof
Area such as the music room, gym room and multi-purpose hall might require soundproofing to reduce noise pollution. Our special range of Soundproof Vinyl Flooring with excellent acoustic properties that isolate sound and absorb impact noise will be ideal for such areas.
Easy To Clean And Maintain
With so many activities going on and large portion of residents who are very young and vulnerable, it is essential to keep the school environment clean to reduce spread of germs and diseases. Hence, an easy to clean and maintain flooring is a must. This will help the school in reducing operation expenses on cleaning and maintenance and most importantly to keep the children healthy and safe. Our Vinyl Flooring is easy to clean and maintain.
Waterproof
Our Waterproof Vinyl Flooring is able to withstand frequent spills that is likely to happen due to the numerous activities in the school and also the frequent cleaning due to those activities.
Slip Resistance
A non-slip flooring is important to protect children and other users of the school facilities from slips and falls while they go about their various activities. All our Vinyl Flooring has excellent foot grip and anti-slip properties. However, sensible measures such as wiping up spills immediately and ensuring the walkway is free of obstructing objects is essential to further prevent unwanted trips and falls.
Cost Efficient And Affordable
Vinyl flooring is only a fraction of a price of other type of flooring such as wood, ceramic or stone flooring. This make vinyl flooring very affordable for large areas such as multi-purpose hall. On top of that, installation process is simpler and faster which further reduce cost and also downtime.
Its extreme durability also allows cost saving in averting the need for floor replacement or repair for a good many years.
Safe And Eco-Friendly
All our Vinyl Flooring for Schools is eco-friendly and do not emit harmful fumes. This ensure a safe flooring for the children and the other users of the school while at the same time doing enable schools to do their part for the environment by reducing the use of wood and non-environmentally friendly products.
Check out our range of eco-friendly and beautiful wood designs vinyl flooring by clicking below.
Beautiful Wood Designs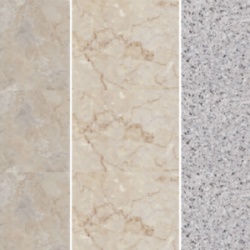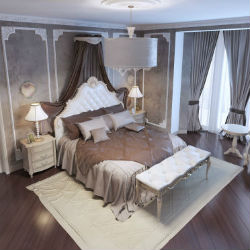 Amazing Features Of Vinyl Flooring
Extreme durability
Available in various beautiful wood designs
Waterproof
Sound insulating (better soundproof vinyl flooring range is available)
Comfort to walk on
Slip Resistant with our 0.7mm deep embossed surface
Affordable and Cost-effective
Easy and fast to install
Easy to clean and maintain
We are reliable and trusted specialist of vinyl flooring in Singapore. All our vinyl floorings are directly imported from manufacturers with strict quality standards to ensure high quality and competitive pricing. Call us today to find out more about our range of vinyl flooring, and how they could transform and benefit your home or businesses.