With look and feel of real acacia, and the practicality of vinyl, Acacia Vinyl Flooring has already surpassed real acacia wood floor in popularity in Singapore. It has the versatility in creating various effect from warm rustic feel to sleek modern look that will enhances the look of any interior space.
With advance engineering techniques, our Acacia Vinyl Flooring designs replicates precisely the intricate wood grain patterns, texture, grooves and knots of natural Acacia wood floor.
(Please refer to our Design Gallery for the complete range of vinyl flooring designs.)
Acacia is an extremely beautiful and vibrant material that provides a striking texture and feel. The varied texture of the acacia grain and gorgeous rustic knots gives it a dramatic and warm appearance.
This is one of the reasons that the acacia pattern is widely used by interior designers to give homes more character and dynamic. Our Acacia Vinyl Flooring that looks like natural Acacia wood floor will enhances the look of any space. Lower in price, durable and easier to maintain.
Amazing Qualities of Acacia Vinyl Flooring that is Superior to Real Acacia
So Durable That It Would Last For Decades
Vinyl Flooring is composed of polyvinyl chloride (PVC) which is a very hardy material that is made to withstand stress and rigor. It is thus able to last for many years, requiring minimal maintenance unlike acacia wood.
Our Waterproof Vinyl Flooring installed using the Click and Lock installation method is resistant to damages caused by moisture or spills.
Save Time Cleaning And More Time For Leisure
Cleaning of vinyl flooring is easy. A simple sweep for dust and a quick thorough wipe with a damp mop is sufficient. Not only that, it is easier to maintain than traditional wood floor.
Less Headache With Our Fast installation Process
Installation vinyl flooring is such a breeze compared to installing wood flooring.
With our Click and Locking fitting method, Vinyl Flooring can fully be laid within hours.
That's not all, as no adhesive is used for the installation, there is no waiting time required for glue to set. This reduces downtime for businesses.
Lower In Price Than Real Acacia Wood And Many Other Cost Savings
There are numerous ways that installing a Acacial Vinyl Flooring over acacia wood floor will help you in cost-saving.
Tremendous saving could be realised on:
Flooring material and Installation
Cleaning and maintenance
Repair and Replacement
Delay of renovation work
Disruption to daily business operation
Our Acacia Vinyl Flooring is available in various shades:
Natural Acacia
Sunset Acacia
Rose Acacia
Dark Acacia
Our Vinyl Flooring Prices (supply only*):
5mm click system 0.5 wear layer / new material : $2.60 psf Excluding GST*
5.2mm super click system : $3.10 psf excluding GST*
*Kindly contact us for a quotation if you require our installation services. 
*Payment is only required upon delivery or self-collection. 
Beautiful Wood Designs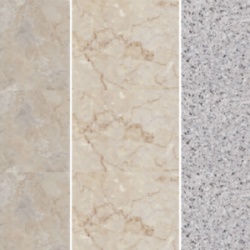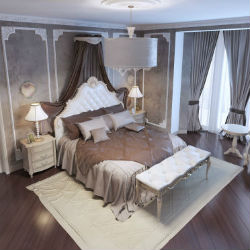 Amazing Features Of Vinyl Flooring
Extreme durability
Available in various beautiful wood designs
Waterproof
Sound insulating (better soundproof vinyl flooring range is available)
Comfort to walk on
Slip Resistant with our 0.7mm deep embossed surface
Affordable and Cost-effective
Easy and fast to install
Easy to clean and maintain
We are reliable and trusted specialist of vinyl flooring in Singapore. All our vinyl floorings are directly imported from manufacturers with strict quality standards to ensure high quality and competitive pricing. Call us today to find out more about our range of vinyl flooring, and how they could transform and benefit your home or businesses.