Types of Vinyl Flooring
Amazing Functionality and Versatility
Types of Vinyl Flooring
There are so many types of Vinyl Floorings available in Singapore that it could be quite overwhelming when it comes to selecting a suitable vinyl flooring for your needs.

The below simple 4-steps guide will help you choose the type of flooring that would be appropriate for your homes or businesses.
Step 1: Where do you need to install the vinyl flooring?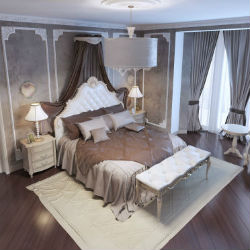 If you are looking to install the flooring in your home such as bedroom, living room and kitchen; residential grade vinyl flooring would be what you are looking for.
If the vinyl flooring is to be installed in commercial spaces such as offices, retail store, school and gym; commercial grade vinyl flooring would be suited to your needs.
Step 2: Choosing the different forms of vinyl flooring
Vinyl Flooring comes in the various forms:
Vinyl tile as the name implies are square in dimension unlike the planks which are rectangular. It is made to mimic the look of ceramic or stone tiles hence it is an ideal solution for those looking to have ceramic or stone effect flooring but with the superb underfoot comfort of vinyl flooring.
Vinyl plank is rectangular in dimension replicating the look of real wood planks. It is currently the most popular choice for homes as well as businesses. (Check out our Vinyl Wood Flooring page to learn more)
Vinyl sheet comes in roll of 6 to 12 inches wide sheet. It is available in various designs such as ceramic, stone, wood and other funky designs. It is one of the preferred flooring in industries such as hospital or manufacturing plants as they need a continuous flooring without grooves so as not to trap dirt or contaminants.
Step 3: Do you require additional special features for your flooring?
Our Vinyl Floorings are all waterproof and very durable.
We offer additional features such as:
For customers looking for flooring solution to reduce indoor noise level and reduce transmission of noise to lower floor. It is perfect for multi-storey residential such as bungalows and terrace town houses to reduce noise from traveling to the lower levels. Such soundproof feature is also important to have for dance studios or gyms to reduce noise transmission from the activities in the rooms.
Anti-static or Electrostatic Discharge (ESD) flooring is required for industry that stores or produces devices and equipment that are very sensitive to electrostatic discharge in the environment. These include manufacturers of electronic components, medical facilities like hospitals or laboratories, information technology industries like data centres and server rooms.
Step 4: Choosing the design styles
Vinyl flooring comes in numerous designs from ceramic, stone effect to wood look vinyl flooring. Our best seller designs are the various wood look Luxury Vinyl Planks. It replicates vividly the look and feel of wood right down to the wood grain patterns and grooves of real wood.

With this simple 4-steps guide, you will now have a better idea on how to choose the type of vinyl flooring best suit your needs. Alternatively, you could give us a call or fill up the Contact Us online form and our flooring specialist will be glad to provide you with a free consultation and quotation.
Beautiful Wood Designs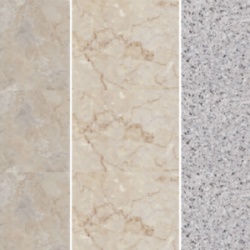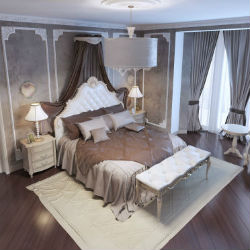 Amazing Features Of Vinyl Flooring
Extreme durability
Available in various beautiful wood designs
Waterproof
Sound insulating (better soundproof vinyl flooring range is available)
Comfort to walk on
Slip Resistant with our 0.7mm deep embossed surface
Affordable and Cost-effective
Easy and fast to install
Easy to clean and maintain
We are reliable and trusted specialist of vinyl flooring in Singapore. All our vinyl floorings are directly imported from manufacturers with strict quality standards to ensure high quality and competitive pricing. Call us today to find out more about our range of vinyl flooring, and how they could transform and benefit your home or businesses.