Vinyl Flooring | Residential
Affordable Vinyl Flooring For Homes
Residential Vinyl Flooring
Residential Vinyl Flooring is an extremely popular choice among home owners, landlords and property developers in Singapore. It is perfect for any room in the house such as the bedrooms, living rooms and even the kitchens.
Superb Underfoot Comfort
Although Singapore's weather is hot all year round, due to the use of air-conditioning and during rainy weather, the floor can be cold to walk on. Having a cold floor is particularly undesirable for elderly and children who are more susceptible to illnesses such as cold and flu. This is especially so for traditional flooring such as tile and hardwood flooring. In addition to being cold, they can feel hard and uncomfortable to walk on. The last thing you want when you first wake up in the morning is to walk on a hard and cold surface. Our beautiful variety of Residential Vinyl Flooring is softer and more comfortable to walk on than tiles and wood floors.
Ease Of Cleaning And Maintenance
We understand the frustration of having to clean up frequent spills and dirt due to the rambunctious activities of the children and even pets. Hence, if you hate cleaning, this is another reason to love vinyl flooring. Vinyl flooring can be cleaned in a matter minutes without requiring any specialized cleaning tools or products. All that's needed to keep vinyl looking great is a simple sweep or vacuuming and a quick damp mopping.
Excellent Durability
Vinyl Flooring is very durable hence you won't have to worry about your floor being scratched, scraped or dented easily as you would with wood flooring. With minimal maintenance and care, it can last for many decades.
Additional Features Available
If you are willing to fork up slightly more for additional features such as:
Better slip resistance with our 0.7mm deep embossed surface vinyl flooring, you can have a floor that protects you and your love ones from slips and falls. (This is in addition to sensible measures such cleaning spills immediately and not having objects lying around that someone could trip on.)
Better sound insulation with our Soundproof Vinyl Flooring to enjoy a more peaceful living environment
Fast Installation Process
Vinyl flooring offers so much convenience due to its amazing functionalities. And most importantly, it also allows you to move into your new home sooner as the installation process is so much faster with our Click and Lock Vinyl Flooring. This will help you not only save valuable time but also cost of installation.
Cost-Effective
Residential Vinyl Flooring is extremely cost-effective when compared to other types of flooring in the market. It is now easy and affordable to have a beautiful wood effect flooring for so much less. You can enjoy numerous cost savings in many areas such flooring materials, installation fee, cleaning and maintenance.
Available In Various Gorgeous Wood Designs
Ultra-realistic wood designs mimic the look and feel of real wood that it would be hard to tell the difference. Check out our lovely range of wood designs by clicking below.
Specification of Residential Vinyl Flooring
Overall Thickness:
2 to 3mm (using adhesive installation); 4 to 5mm (glueless click and lock installation)
Wear Layer Thickness:
0.3 to 0.5mm
Beautiful Wood Designs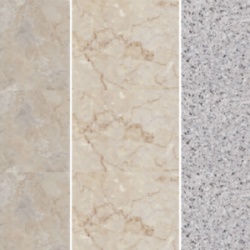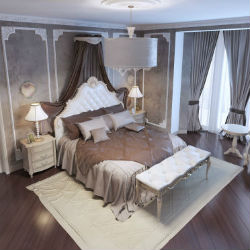 Amazing Features Of Vinyl Flooring
Extreme durability
Available in various beautiful wood designs
Waterproof
Sound insulating (better soundproof vinyl flooring range is available)
Comfort to walk on
Slip Resistant with our 0.7mm deep embossed surface
Affordable and Cost-effective
Easy and fast to install
Easy to clean and maintain
We are reliable and trusted specialist of vinyl flooring in Singapore. All our vinyl floorings are directly imported from manufacturers with strict quality standards to ensure high quality and competitive pricing. Call us today to find out more about our range of vinyl flooring, and how they could transform and benefit your home or businesses.