Vinyl Flooring For Retail Shops
Vinyl flooring for Retail Shops is a practical and beautiful flooring which has seen increasing demand from retail shops and shopping malls in Singapore. More and more businesses are now able to appreciate the numerous benefits of Vinyl Flooring. Creating that trendy elegant look for your retails stores or boutiques is now easy with our Vinyl Flooring. They are easy to maintain, durable and affordable thus ideal for stores and malls.
Benefits Of Vinyl Flooring For Retail Shops:
Extreme Durability
Retails outlets and malls are subjected daily to high foot traffics from customers and the various activities of goods, trolleys and carts going around. Hence, for such a busy and bustling setting, a reliable and durable flooring is very essential. Our Commercial Vinyl Flooring with thicker wear layer is able to withstand the stress and abuse of the hectic floor activities of a busy shopping mall.
Fast And Easy Installation
As well as being incredibly durable, our vinyl flooring can be installed with great level of speed and efficiency, minimizing interruption to your operation when compared to the installation of other types of flooring such as hardwood, engineered wood flooring or tiles. This is a very important consideration, as business interruption will equate to a loss in profit. This is often overlooked by a lot of businesses when deciding on the type of flooring.
Ease Of Maintenance And Cleaning
Any business will certainly appreciate a flooring that is easy to clean and maintain. Our Vinyl Flooring is easily cleaned with quick sweep or vacuuming and a simple damp mopping. In contrast to hardwood, which requires specialized cleaning equipment and high-level of maintenance procedures such as waxing, polishing, sanding and finishing. Not only it is a hassle and more time consuming to maintain wood floors, it will incur a substantial cost for your businesses.
Luxurious And Elegant Wood Designs
One of the great things about Vinyl Flooring for Retail Shops is that it is available in designs that mimics the look of real wood right down to the grains and wood patterns. Hence, you can have that beautiful luxurious wood look floor but with the convenience of a vinyl flooring. Although retail stores vary greatly in design and decor, our vinyl flooring comes in the most popular classic wood designs that could match any design styles and furnishings perfectly.
Check out our range of beautiful wood designs by clicking below.
Beautiful Wood Designs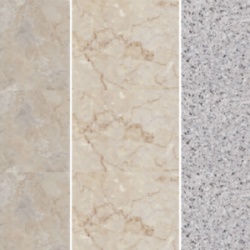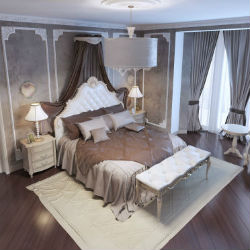 Amazing Features Of Vinyl Flooring
Extreme durability
Available in various beautiful wood designs
Waterproof
Sound insulating (better soundproof vinyl flooring range is available)
Comfort to walk on
Slip Resistant with our 0.7mm deep embossed surface
Affordable and Cost-effective
Easy and fast to install
Easy to clean and maintain
We are reliable and trusted specialist of vinyl flooring in Singapore. All our vinyl floorings are directly imported from manufacturers with strict quality standards to ensure high quality and competitive pricing. Call us today to find out more about our range of vinyl flooring, and how they could transform and benefit your home or businesses.