Pine Vinyl Flooring is proving to be one of the most popular flooring designs with home and business owners in Singapore. It mimics the look and effect of the knotty grain pattern of pine wood down to the finest detail.
Pine visual versatility makes it compatible with almost any interior designs you desire. The natural looking pine wood grains is able to create the look from modern contemporary to rustic vintage, thus blending perfectly with any interior décor.
Desiring a soft and relaxed ambient for your office or boutique; or the cozy and welcoming feel for your bedrooms and living rooms, our Pine Vinyl Flooring is the perfect choice.
(Please refer to our Design Gallery for the complete range of vinyl flooring designs.)
Pine Vinyl Flooring Offers Various Advantages Over Real Pine Wood Floor
Superior Durability
Pine wood is softer than Vinyl Flooring hence it is susceptible to cracks, dents and scratches unlike the hard wearing vinyl.
Due to the scratch resistance surfaces of Vinyl Flooring, it is able to withstand high foot traffic, making it ideal for commercial spaces. (Find out why vinyl flooring is so durable in our Durable Vinyl Flooring page.)
Ease Of Cleaning And Maintenance
Pine wood floor, as with any traditional wood floor, requires occasional sanding, polishing and waxing for maintenance.
However, this tedious and expensive maintenance routine is not required for vinyl flooring. It just requires the usual sweeping of dust and occasional mopping.
Waterproof And Soundproof
Our Pine Vinyl Flooring not only looks beautiful, it also has great features such as waterproof and soundproof which you won't get to enjoy in real pine wood floor.
(Check out our Waterproof Vinyl Flooring and Soundproof Vinyl Flooring.)
Glueless Installation Process
Traditional pine flooring has the disadvantage of being fitted with adhesive unlike Pine Vinyl Flooring.
Adhesive requires time to set and often emit fumes which could be toxic. Our Click and Lock Vinyl Flooring installation is fast and do not require any adhesive.
Budget Friendly
Most importantly, many home and business owners are looking for the most value for money flooring solution.
Pine Vinyl Flooring's unbeatable pricing and functionality enables tremendous cost saving in installation, cleaning and maintenance.
You will not only save money but also valuable time on installation. This could mean substantial cost saving for businesses as the fast installation procedure of Vinyl Flooring reduces renovation time, allowing normal operation to resume sooner.
Our Pine Vinyl Flooring is available in various shades:
Light Pine
Blond Pine
Golden Pine
Dark Pine
Our Vinyl Flooring Prices (supply only*):
5mm click system 0.5 wear layer / new material : $2.60 psf Excluding GST*
5.2mm super click system : $3.10 psf excluding GST*
*Kindly contact us for a quotation if you require our installation services. 
*Payment is only required upon delivery or self-collection. 
Beautiful Wood Designs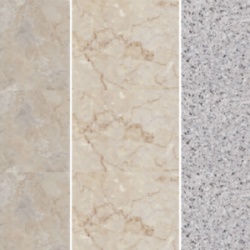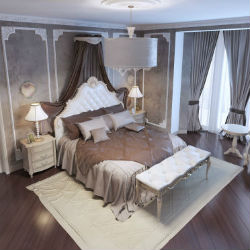 Amazing Features Of Vinyl Flooring
Extreme durability
Available in various beautiful wood designs
Waterproof
Sound insulating (better soundproof vinyl flooring range is available)
Comfort to walk on
Slip Resistant with our 0.7mm deep embossed surface
Affordable and Cost-effective
Easy and fast to install
Easy to clean and maintain
We are reliable and trusted specialist of vinyl flooring in Singapore. All our vinyl floorings are directly imported from manufacturers with strict quality standards to ensure high quality and competitive pricing. Call us today to find out more about our range of vinyl flooring, and how they could transform and benefit your home or businesses.