Oak Vinyl Flooring
Oak Effect Vinyl Flooring – A More Practical Flooring Than Real Oak Wood Floor
Oak Vinyl Flooring would be more suitable than real oak floor in tropical countries like Singapore, where the weather is very humid and temperature varies throughout the day due to the use of air conditioning.
This is because traditional oak wood floor is sensitive to temperature changes, and doesn't cope well with high levels of moisture. This would not be a problem with Vinyl Flooring as it is resistance to temperature variation and water damages.
Besides, vinyl flooring is also 100% waterproof if installed using the interlocking method.
(Find out why this glueless installation method is so awesome in our Click and Lock Vinyl Flooring page)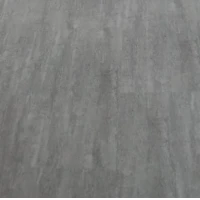 (Please refer to our Design Gallery for the complete range of vinyl flooring designs.)
With Oak Vinyl Flooring You Can Enjoy The Beauty Of Real Oak Floor Without The Hassle
Our Oak Vinyl Planks capture the beauty and authentic effect, look and style of natural oak, making it a superb replica of real oak floor. You can create that rustic oak look floor with our range of light and dark Oak Vinyl Flooring.
The cleaning and maintenance of vinyl flooring is simple. A quick wipe with a damp cloth will take care of any spills. Cleaning only requires a weekly mop to keep it in excellent condition.
Oak Vinyl Flooring is a beautiful and practical solution if you do not want the tedious maintenance of real wood flooring such as sanding, waxing and specialised cleaning. Oak Vinyl Flooring allows you to have that beautiful rich and dark rustic tones of oak looking floor which is much easier to clean and maintain.
Fast and Easy Installation
As well as being difficult to maintain and repair, traditional oak wood floors are also very expensive, complicated and time consuming to install.
Our Oak Vinyl Flooring is much cheaper compared to other types of flooring on the market such as engineered wood flooring, hardwood and tile.
It can be installed within a matter of hours, with very little or no subfloor preparation. This allow further saving in installation cost and time.
More Durable Than Real Oak – Suitable For Many Applications
Unlike traditional oak flooring, Oak Vinyl's hard-wearing surface is very resistant to scratches, scuffs and bumps.
Thus, making it suitable in areas where there are high levels of floor traffic. Vinyl Tiles and Planks are so durable that they can last for many years without requiring repair or replacement.
Even if repair or replacement is required, it would cost much less than real oak floor.
More Cost Efficient Than Traditional Oak Floor
Not only is Oak Vinyl Flooring lower in price than real oak and cheaper to install, the numerous benefits and great functionality of vinyl flooring also results in enormous saving in the long run.
It allows you to save on:
Cleaning and Maintenance
Repair and Replacement
Disruption to business operation (due to repair or replacement work)
Our Oak Vinyl Flooring is available in various shades
Light Oak
Medium Oak
Dark Oak
Grey Oak
Our Vinyl Flooring Prices (supply only*):
5mm click system 0.5 wear layer / new material : $2.60 psf Excluding GST*
5.2mm super click system : $3.10 psf excluding GST*
*Kindly contact us for a quotation if you require our installation services. 
*Payment is only required upon delivery or self-collection. 
Beautiful Wood Designs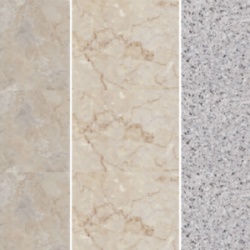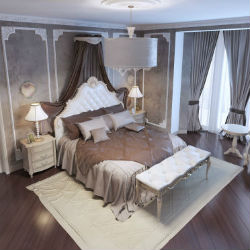 Amazing Features Of Vinyl Flooring
Extreme durability
Available in various beautiful wood designs
Waterproof
Sound insulating (better soundproof vinyl flooring range is available)
Comfort to walk on
Slip Resistant with our 0.7mm deep embossed surface
Affordable and Cost-effective
Easy and fast to install
Easy to clean and maintain
We are reliable and trusted specialist of vinyl flooring in Singapore. All our vinyl floorings are directly imported from manufacturers with strict quality standards to ensure high quality and competitive pricing. Call us today to find out more about our range of vinyl flooring, and how they could transform and benefit your home or businesses.