Durable Vinyl Flooring
Durable Vinyl Flooring is an extremely popular choice for commercial applications as well as residential homes in Singapore. One of the best indicators of durability is the thickness of the vinyl floor's wear layer. The wear layer is the top layer of protective clear PVC which covers the print-film photographic pattern of the vinyl and provides Vinyl Flooring with its well-known durability and its hard-wearing properties. The thicker the wear layer, the more durable your vinyl flooring will be.

What Makes Vinyl Flooring So Durable?
Thickness Of Wear Layer
Durability level would depend on the thickness of the vinyl plank's wear layer. Vinyl Plank is available in several different grades of thicknesses. The thicker grades are more appropriate for commercial applications, and the thinner ones are sufficient for domestic use. When the correct grade of vinyl flooring is selected for the appropriate settings and applications, vinyl flooring can last for many decades.

Benefit Of Thicker Wear Layer
An added benefit of a thick wear layer in Vinyl Planks allow the integration of more feature into the design, such as heavy embossment and beveled patterns. This provides more protection to the floor. It also confers more grip to the floor for the users which increases slip resistance thereby helping to reduce incidents of slips and falls. Embossed patterns and bevels also adds more realism to wood effect vinyl planks by mimicking the natural wood grain patterns and grooves.
Our Durable Vinyl Flooring offers superb durability and functionality. Ideal for homes and businesses. Available in lovely wood designs at affordable prices. (Check out our Vinyl Wood Flooring.)
For higher levels of durability of vinyl flooring to be used within commercial settings such as offices, retail stores and schools, we recommend commercial grade vinyl flooring with a wear layer of at least 5 mm in thickness. This thicker wear layer is resistance to wear and tear due to the high foot traffic of such environments.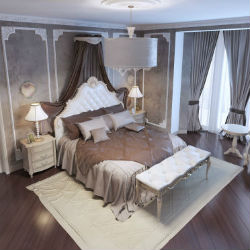 Standard residential grade vinyl flooring has a wear layer which is usually anywhere between 2 and 4 mm thick. This thickness of wear layer would usually be sufficient for the vast majority of domestic applications, but would not fare well under the harsher conditions of the commercial environments.
Beautiful Wood Designs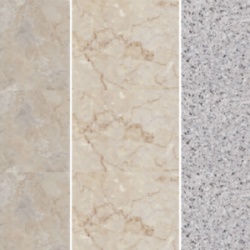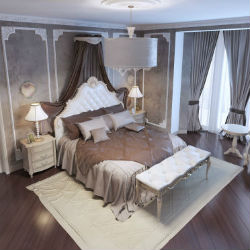 Amazing Features Of Vinyl Flooring
Extreme durability
Available in various beautiful wood designs
Waterproof
Sound insulating (better soundproof vinyl flooring range is available)
Comfort to walk on
Slip Resistant with our 0.7mm deep embossed surface
Affordable and Cost-effective
Easy and fast to install
Easy to clean and maintain
We are reliable and trusted specialist of vinyl flooring in Singapore. All our vinyl floorings are directly imported from manufacturers with strict quality standards to ensure high quality and competitive pricing. Call us today to find out more about our range of vinyl flooring, and how they could transform and benefit your home or businesses.