Vinyl Flooring | Offices
Impress Your Clients with Luxury And Elegance With Our Stylish And SoundProof Flooring
Vinyl Flooring For Offices
Vinyl flooring for offices is becoming an ever increasingly popular flooring solution for companies in Singapore. The advantages of Vinyl Flooring over other choices of flooring such as hardwood, laminate or engineered wooden flooring are numerous.
Our selection of Vinyl Flooring for offices is stylish and soundproof. It reduces foot traffic noise, is beautiful and yet durable, easy to clean and maintain.
Benefits Of Installing Vinyl Flooring For Offices:
Sound Absorbing Properties
Vinyl Flooring's acoustic dampening properties enable it to absorb impact noise of foot traffics which can be distracting and annoying for other workers. (Check out our Soundproof Vinyl Flooring for better acoustic insulation for your offices.)
Excellent Underfoot Comfort
Due to the resilience and flexibility of vinyl flooring, it is softer and more comfortable to walk on than the hard rigid surface of laminate or hardwood.
Superb Durability
The hard wearing Commercial Vinyl Flooring is the ideal option for offices due to the thicker wear layer. It is this tough wear layer that makes it extremely resistant to wear and tear caused by the activities of a busy office environment. With such durability, vinyl flooring stay in good condition for many years, saving business owners from the hassle and cost of having to repair or replace the flooring.
Easy To Clean And Low Maintenance
Reducing cost is of utmost importance for any businesses. Having a flooring that is easy to clean and maintain will allow tremendous cost saving in the long run. Our Vinyl Flooring is simple to clean. A quick wipe for spills, normal sweeping or vacuuming and occasional damp mopping will maintain the flooring in good condition.
Fast Installation With Minimal Disruption
As with any businesses, time is money. Any disruption in operation will drastically reduce productivity and hence, revenue. With our Click and Lock Vinyl Flooring, installation works can be completed in a matters of hours. On top of that, no waiting time is required for the floor to set, hence, businesses can resume normal operation sooner.
Eco-Friendly
All our vinyl floorings are made of eco-friendly material that do not emit harmful fumes. Thus, opting to install our vinyl flooring will ensure a safe environment for everyone in the company. In addition, for businesses that are adopting ISO Standards for Environmental Management can do their part by reducing the use of wood when they choose vinyl flooring over laminate or hardwood floor.
Project The Right Image For Your Company
Our Vinyl Flooring for offices is available in a wide range of luxurious wood designs. Pine and Oak designs are some of the preferred wood designs for offices. These beautiful designs create ambience of elegant opulence that project a professional affluent image to your visitors and clients.
Check out our range of beautiful wood designs by clicking below.
Need more help in your Office Flooring Choices?
The various vinyl flooring choices, as can be seen, can overwhelm you. As such, we have arranged for an office renovation specialist to assist you, if needed. They will also be able to advise you on any other matter related to Singapore office renovation. Here is their contact details.
Beautiful Wood Designs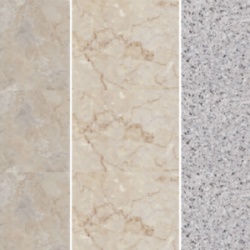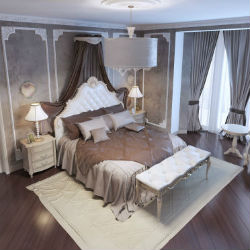 Amazing Features Of Vinyl Flooring
Extreme durability
Available in various beautiful wood designs
Waterproof
Sound insulating (better soundproof vinyl flooring range is available)
Comfort to walk on
Slip Resistant with our 0.7mm deep embossed surface
Affordable and Cost-effective
Easy and fast to install
Easy to clean and maintain
We are reliable and trusted specialist of vinyl flooring in Singapore. All our vinyl floorings are directly imported from manufacturers with strict quality standards to ensure high quality and competitive pricing. Call us today to find out more about our range of vinyl flooring, and how they could transform and benefit your home or businesses.